Excavation Should Be Trusted to the Experts
Excavation is an involved, multistep process that requires expertise to manage effectively. It isn't just picking up dirt and dropping it somewhere else. Professional excavation services aim for precision, especially when excavating for a commercial property. Commercial properties are typically larger in scope and may require more complex trenching to account for utilities.
If you're in the opening stages of your commercial construction project, you'll want an excavator specialized for the job – one that can execute every step of the process with professionalism.
What do Houston Excavation Services Typically Include?
What does that process look like? During an excavation project, you should expect the following from your excavator expert:
● Land clearing – Land clearing is an opening part of any excavation project, whether for a single business building or a sprawling megamall. Land clearing is exactly what it sounds like – the excavation crew uses machinery and manpower to remove rocks, trees, and demolition debris. The goal is to make room for the rest of the work and the building itself.
● Soil testing – One of the biggest hazards in excavation is soil stability. Some soil compositions are inherently unstable, like soils that contain high amounts of organic material. Before the project is past the point of no return, the excavator will take a soil sample and have it tested. This will verify whether the soil has the integrity to withstand heavy compaction. Additional compaction testing is also required for most commercial projects and will also verify the soil's ability for supporting weight.
● Site and access planning – Some excavation projects require a fleet of heavy machines to get the job done. It's up to the excavator to figure out how to deploy these machines for maximum efficiency, and that means ensuring they can access the work site where needed. The machinery's condition is also critical to project performance, as untimely breakdowns can slow or even delay work beyond acceptable timelines. The excavator is responsible for ensuring their equipment is in good working order.
● Procuring fill dirt – Fill dirt is an essential part of grading, as it's used to fill in lower spots and create an even surface for construction. Fill dirt isn't just any dirt, either, because it's free of organic compounds and therefore less prone to shifting.
A typical commercial excavation project will require a lot of fill dirt, as in enough dirt to fill dozens of dump trucks. Getting that dirt to the site is something experienced excavators are equipped to handle.
● Land grading – During grading, the dirt is shaped to fit the plan's specifications. Grading is essential for proper foundation placement and is also used to set up landscaping areas. Because proper grading is critical for foundation stability, this part of the process must be inspected by an expert to verify best practices are followed.
● Trenching – Trenching is where the real excavation work begins, so you may hear professionals use the terms interchangeably. Specifically, trenching refers to excavating channels that are deeper than their width.
Trenches are necessary for utility and plumbing lines, as well as for foundation work. It also requires precision to pull off, as the idea is to minimize disruption to nearby soils.
● Erosion control – During the excavation process, it's important for the excavator to take note of any potential issues with erosion or drainage. The excavator may need to add drainage or other measures to control the effects of water intrusion.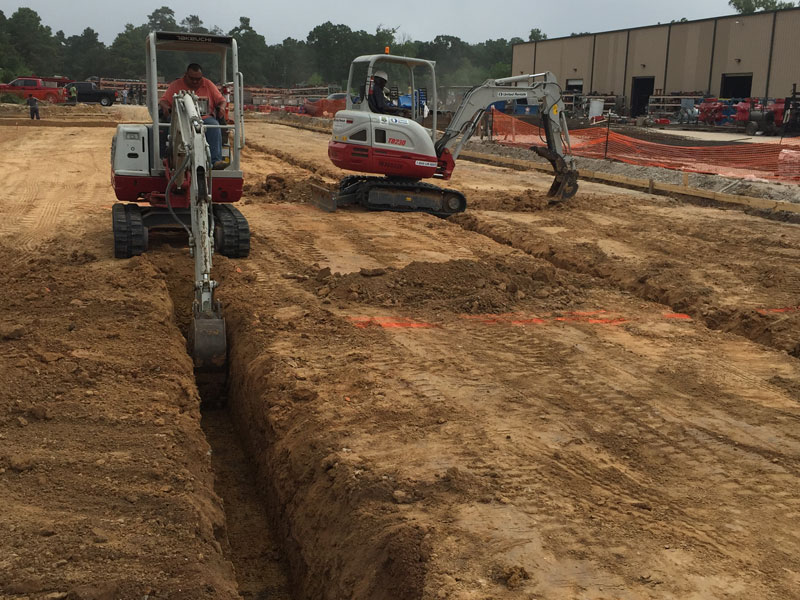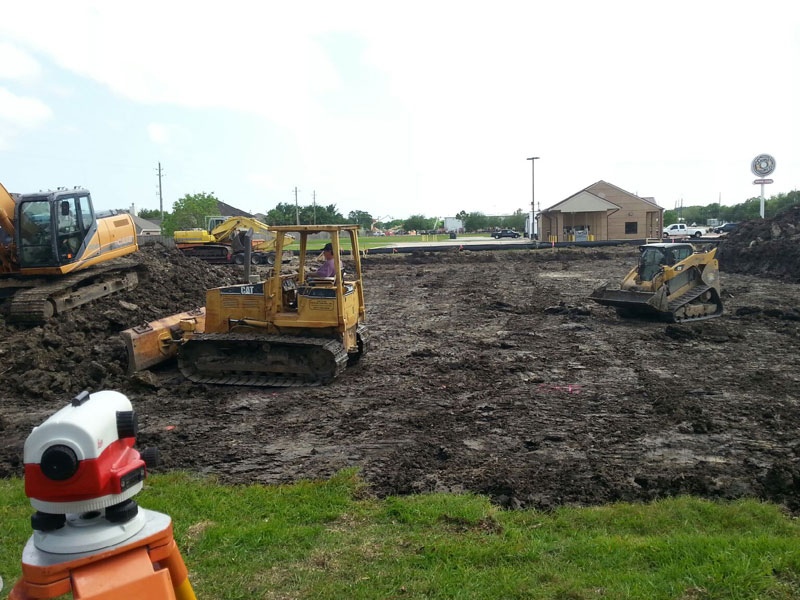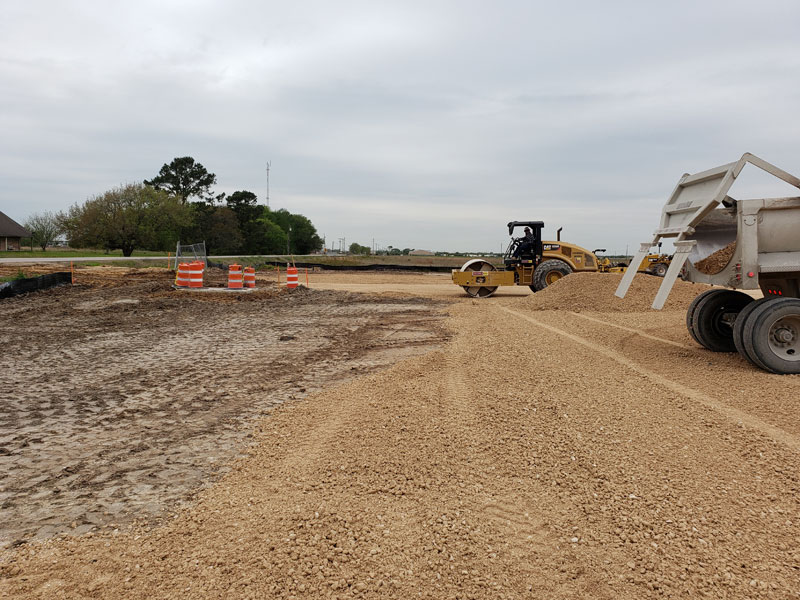 Four Reasons to Hire a Houston Commercial Excavator for Your Dirt Work Needs
Excavation is a tough job, so you'll want someone who has gotten their hands dirty before, so to speak. That's particularly true for commercial projects, where the process can even be more complicated. If you're about to break ground on a commercial project, here are four reasons why you should work with an experienced crew:
1. There are additional safety considerations on a commercial site – Commercial excavation exists at a bigger and therefore more complex scale. There's more equipment and more traffic to account for onsite. Commercial properties are typically heavier and may include underground facilities like parking garages. This means the excavator will need to dig out deeper trenches and more of them. This all adds up to a more hazardous project, and one that should be spearheaded by a proven commercial excavator.
2. Professional excavators know what optimal work conditions look like – A lot can affect how excavation work proceeds, including how the work site is set up and how future weather conditions could interfere. Experienced professionals take all of this into account and anticipate potential efficiency or timeline issues before they emerge. That's good news for staying on every milestone.
3. A Houston professional will be able to do something with all that leftover dirt – There will likely be a lot of dirt lying around after excavation is complete. If you don't have a professional excavator helping out, you'll have to coordinate dirt removal, which costs extra. A professional excavator, as part of their services, will transport that dirt offsite and off your hands.
4. If something does go wrong, professionals are insured against damage – Accidents are far less likely to happen with a professional, but if something does go wrong, professional excavators are insured for damages. With an insured expert providing excavation services, you'll minimize liability.
American Paving Is A Tested, Expert Excavator
For decades, American Paving has provided commercial clients with comprehensive site preparation services, including excavation services. Our experience allows us to set accurate project timelines, deliver on those timelines, and make proactive adjustments before they become delays. Along the way, we remain in constant communication, so our clients know what's next and what to expect.
If you're looking for a Houston TX site preparation expert, the veteran-led team at American Paving is ready to help. Contact us to get started today.