Asphalt Paving Contractor Services in Houston, TX
Our Houston Asphalt Paving Services Include Expert Installation, Maintenance And Repair
Asphalt is the perfect paving material, suitable for an impressive array of projects. It can be used to pave driveways, parking lots, city streets, garages – if you can cover it in asphalt, you can drive on it.
The performance and lifespan of asphalt is influenced by the quality of your pavement installation and maintenance. If you want the best return possible on your asphalt, you'll need an expert, and American Paving is just that.
The American Paving team has installed, maintained, and repaired asphalt pavement in a variety of settings for an array of property types. Whether you're installing new, considering pavement replacement, or just need routine asphalt maintenance, we have the resources and expertise to see your project to completion.
Why Consider Asphalt Paving For Your Property?
If you're planning a pavement project in Houston, you'll likely decide between concrete and asphalt. We're experts in both, but we'll put concrete aside for now. Instead, let's focus on asphalt, which is a frontline paving material for several reasons, including:
Economy – Asphalt is less costly than other paving materials and maintenance is comparatively inexpensive as well. Once the asphalt is spent, it can be efficiently recycled and repurposed into new asphalt. The extended lifecycle of asphalt can be extremely long, minimizing impact on local landfills and on your budget.
Time to completion – Asphalt is ready for vehicle traffic within 72 hours of placement, though it will cure for months after installation. No other material is ready as fast as asphalt, so it's the choice if time is a consideration.
Lifespan – The lifespan of properly maintained asphalt is several decades. In some cases, the useful life of asphalt pavement can be extended indefinitely with responsive maintenance. Overlays, for instance, can add decades of life if the underlying construction is solid.
Ease of maintenance – Asphalt is easy to maintain if it's maintained on schedule. When handled by an expert, asphalt restoration can be handled promptly and without major disruption to traffic.
Vehicle performance and safety – Asphalt provides a smooth, responsive ride that helps motorists maintain control of their vehicles. Further, asphalt provides high contrast for road markings, improving visibility for motorists.
We Provide Installation and Maintenance For Asphalt Pavement in Houston
If asphalt sounds like the right material for your construction, American Paving is ready to work with you. Our team has mastered every aspect of asphalt installation and maintenance, including the following services:
Asphalt removal and replacement – When asphalt is beyond repair, we can remove the failing asphalt and mill it for recycling purposes. Once the spent asphalt is removed (and assuming the site is prepared for construction), we can replace the asphalt with new pavement. We frequently work with clients in laying out pavement construction, and we can also do this for your project.
Overlaying – If the asphalt isn't quite ready to be replaced but surface deterioration is significant, overlaying is the solution. During overlaying, American Paving will grind down the pavement's surface layer (up to 2" thick), lay down a new layer of tack and a moisture barrier, then install a new top layer of asphalt.
Cut and patching – If potholes or major cracking is present, the failed asphalt can be cut out and patched with new asphalt. During this process, we use diamond-tipped blades to make precision cuts and minimize any damage to adjacent asphalt. The cut extends down to the base layers (as deep as 6"). Once the failed asphalt is removed, a hot mix of asphalt is paved in the spot. Cut and patching is a common form of asphalt maintenance, as it restores both appearance and stability.
Crack sealing – If asphalt cracking is dealt with promptly, it will minimize the extent of the damage. Fortunately, crack sealing is quick and reliable when handled by a professional. During a crack sealing project, we will clean out the crack and apply a rubber-like crack sealer to it. Once cured, the crack sealer will provide water tightness.
Base work and stabilization – Pavement failure can occur all the way down to the base layers. These base layers are frequently compromised by poor drainage and poor stability. When our team lays down new or replacement pavement, we use only stable base layer mixes and compact them properly, which means they do not shift and improve stability.
Seal coating – Seal coating is one of the most cost-effective forms of maintenance if it is done on time. During seal coating, an asphalt emulsion is spread over the pavement's surface – typically two coats are placed. The material is worked into every square inch and acts like a protective layer for the asphalt. Seal coating defends against water intrusion, UV radiation, and other weather-related hazards. Seal coating also acts like a binder, holding the asphalt together as it's stressed by traffic.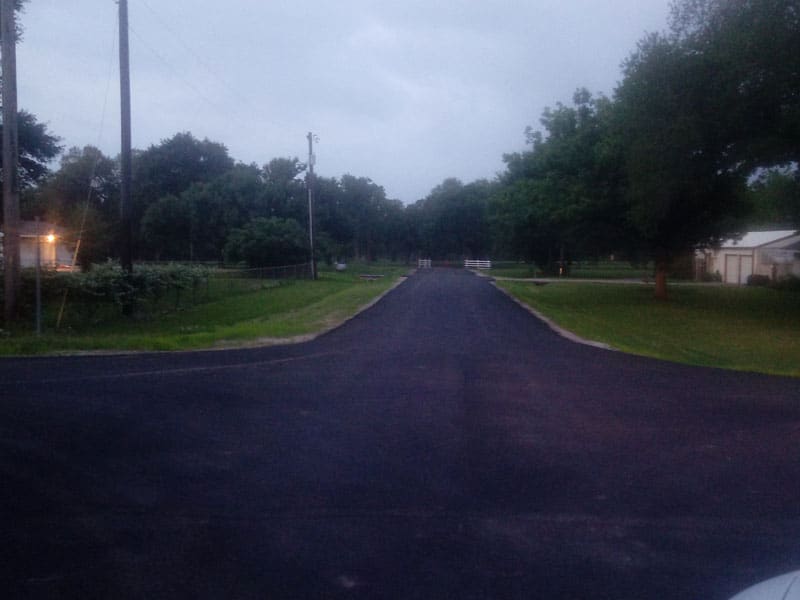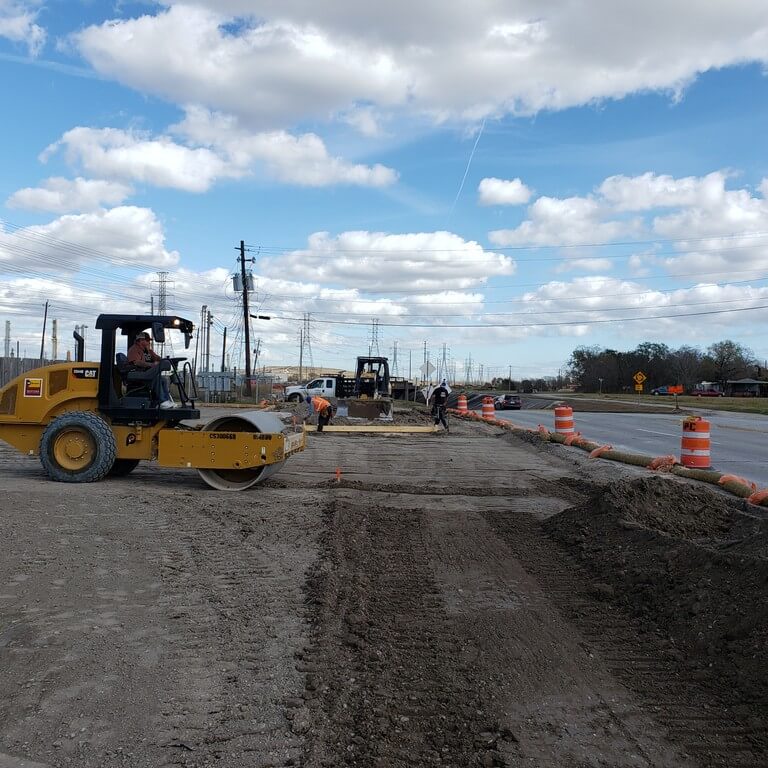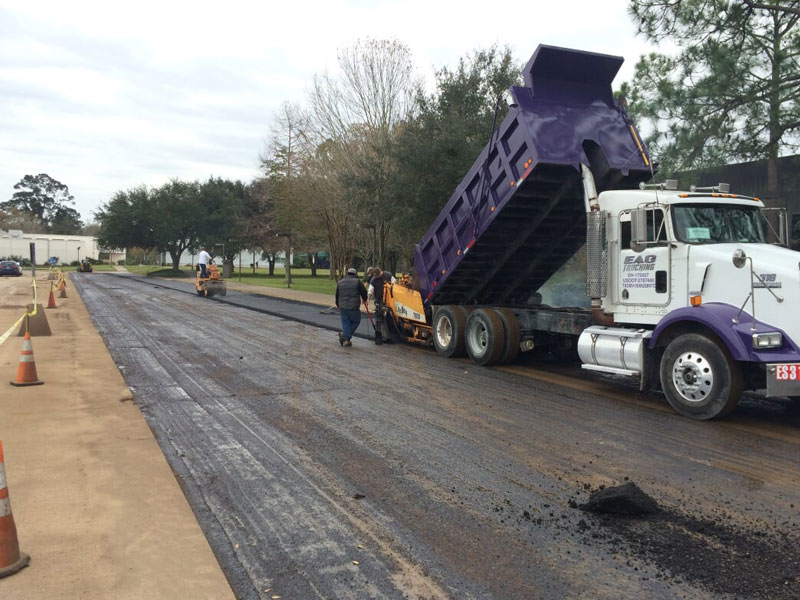 If you're not sure which services are right for your project, the American Paving team can inspect your asphalt and assess its condition. From there, we can recommend the best treatment plan for your asphalt pavement.
Why Do Property Owners Trust American Paving For Their Asphalt Paving Needs?
For nearly 30 years, the American Paving team has provided Houston asphalt construction unmatched in quality. We're a veteran-owned operation that takes pride in our work. And that work can be seen all over Texas and Louisiana. We work closely with our clients from the outset, explaining every step of every process and ensuring there are no surprises. We're on time, on budget and on point, working proactively to optimize your asphalt investment. Contact us to see how we can help you get the most out of your asphalt project.