Houston Site Prepartion Contractors
American Paving's Site Preparation Services Are The Foundation Your Building Project
The very first steps of any construction project involve site preparation. Wherever you decide to place your building, that spot will need some work before it's ready for full-scale construction. Dirt work – the less formal term for site preparation – entails all of the processes involved in getting a construction pad ready. Some of these processes are handled far from the construction site, but they're all critical to project success.
The American Paving team provides site preparation with our asphalt paving and concrete construction services, though we can also prepare a site as a standalone service. In both cases, our dirt work is done with precision and attention to detail. Nothing will cause new construction to fail faster than poor site preparation.
Why Is Quality Site Preparation Work So Important To A Construction Project?
You probably know that all buildings require a stable foundation. It's this foundation that stabilizes the building, allows it to bear its own weight and remain sturdy when weather stresses the underlying soil.
The foundation, though, cannot be placed on unprepared ground. As durable as concrete is, it can fail when subjected to excessive tension forces, like those caused by unstable and shifting soils. To prevent this, dirt work experts grade, shape, excavate and compact the dirt so that it provides the perfect foundation pad.
In addition to enhancing construction durability, site preparation services also help in a couple more areas. Specifically, dirt work is important for the following:
Ensure the construction area is accessible to work crews – During site preparation, temporary paths and roads are carved out. This makes it easier for work crews to access various spots, which improves work safety and efficiency.
Remove any obstructions that could interfere with construction – Site preparation clears the land of anything that would get in the way of construction. Rocks, trees, debris – anything that could slow or even damage a piece of construction equipment is removed.
Improve erosion control around the build site – Soil erosion can put building foundations at risk, especially in areas where heavy rainfalls and flooding are common. While erosion can't be stopped completely, quality dirt work will fortify the site against rapid, destructive levels of erosion.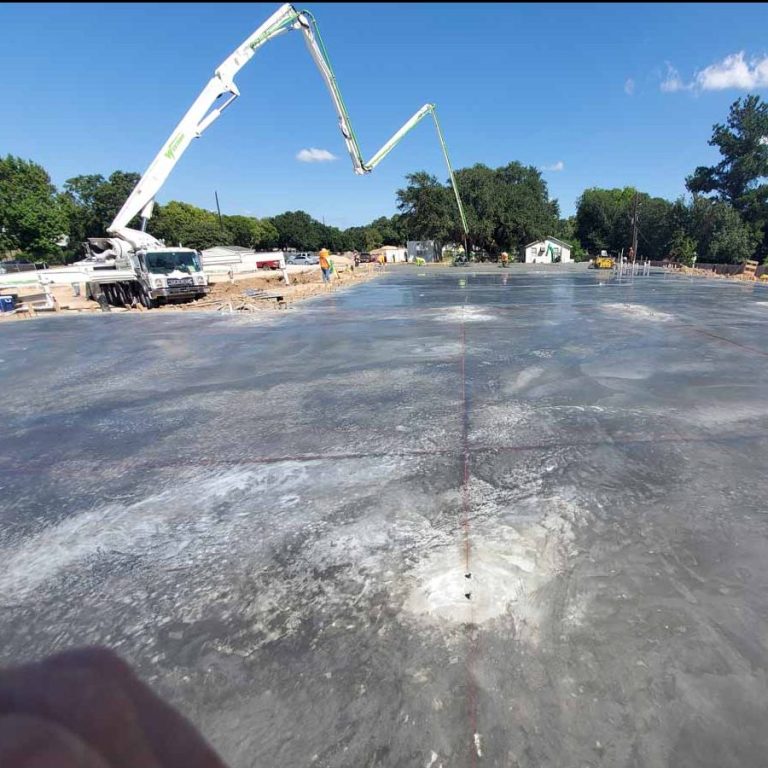 Site preparation is an important part of the construction process and should be planned for when putting together project timelines and costs.
The American Paving Team Knows Dirt, Which Is Why Property Owners Trust Us For The Work
Dirt work is a foundational part of any construction project, literally. As such, it's important that you trust your site preparation to an expert. For many property owners, that expert is the American Paving team.
Why is American Paving a trusted leader in site preparation? First, we have decades of experience in site preparation and construction services, and we frequently provide both to the same client. It's our leave-no-detail-unaccounted-for approach that allows us to move smoothly from dirt work to concrete or asphalt work. Along the way, we explain every step of the process to our clients, so they know what to expect and when to expect it. In short, we're professionals, and we comport ourselves that way from site planning to site completion.